Riviera Villas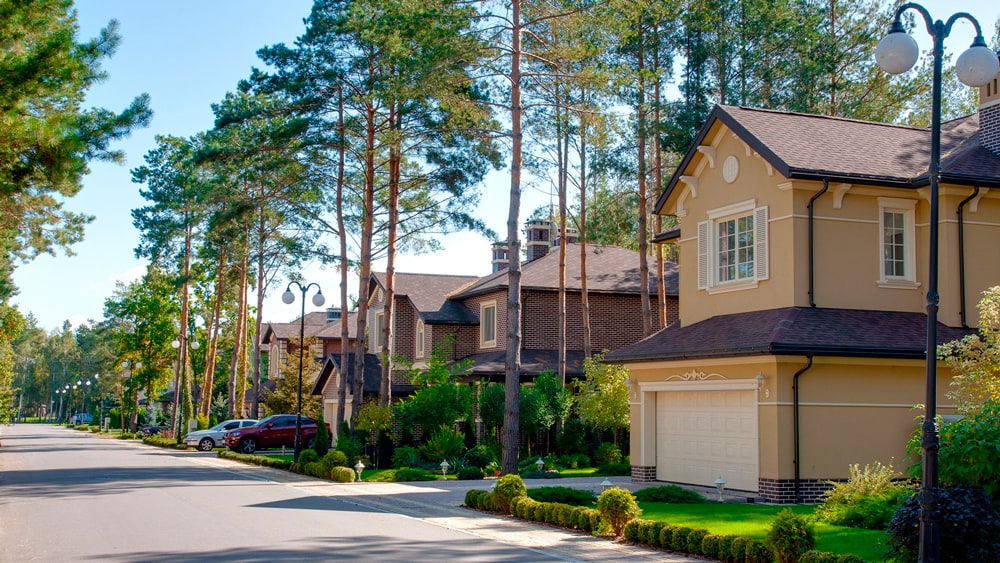 Riviera Villas is the only exclusive Residence Club in Ukraine offering luxury housing of Colonial architecture and a truly unique social infrastructure which can only be found in leading resorts around the world. Two private beach areas with a combined waterline of 135 meters and a luxurious promenade with a waterfront bar and mini marina are only a few of the many elements of the club's infrastructure. Riviera Villas is located on a canal of Dnipro river – a place renowned for its natural beauty, fresh air and white sandy beaches. Here you will discover a world of high quality service, individual approach, protected personal space and a rich variety of activities for leisure. Just 20 km from Kyiv, yet feeling a world away, allows for easy commuting via a high quality asphalt road. We welcome those who share our beliefs – uncompromising quality of life, delicate taste and attention to detail.
Learn more at http://r-v.com.ua/en.
Green Hills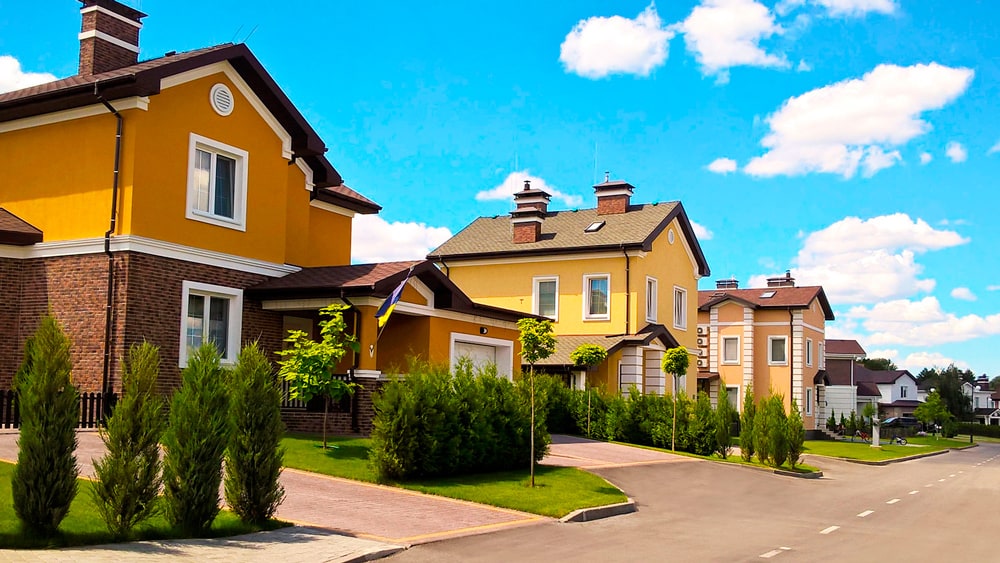 Green Hills is the first American style cottage community in Ukraine, implemented by Dragon-Ukrainian Properties & Development plc international developer. Green Hills is located near the village of Vita-Poshtova, 10 km apart from Kyiv along E-95 (Kyiv-Odesa) highway, surrounded by forest and three lakes. Odesa direction is becoming increasingly popular because of the excellent transport connections with Kyiv central part, proximity to Teremky metro station and capital reconstruction of the E95 (Kyiv-Odesa) highway.
Our residents highly appreciate the atmosphere of openness and good neighborliness, professional service company and a highly developed infrastructure that includes: the own Britannica School teaching children from 1 to 12 Grade, 2 kindergartens, market and cafe, 4 sports grounds and kids playgrounds, traditional American BBQ area. The construction of a modern fitness club with spa-zone, 2 swimming pools for adults and children with total area 2400 sq.m. is in progress.
Learn more at http://green-hills.ua/en.
Sadok Vyshnevy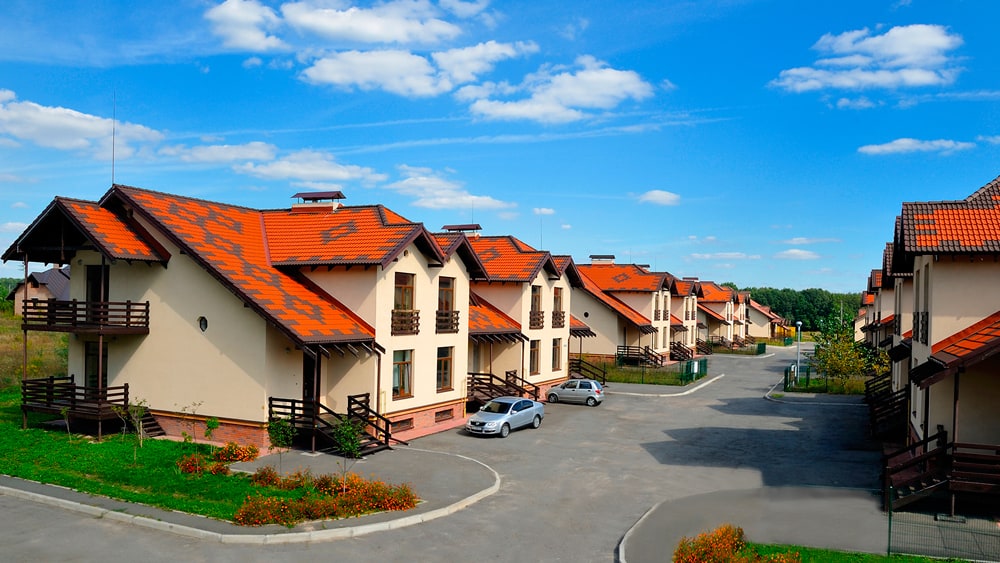 Sadok Vyshnevy is a 100% completed residential community located in a picturesque area south of Kyiv. It is conveniently placed in the immediate vicinity of a beautiful forest and idyllic lakes. The community is situated within the borders of Kryukivshchina village, Kyivo-Svyatoshinsky rayon, just 6 km from Odeska square and 18 km from Kyiv's centre. It features modern townhouses with 2-4 apartments each. The houses are built of ceramic brick with the exterior insulation and feature Brass ceramic tiles for a secure roof cover and harmonic look. Each residence is equipped with a Weissman individual heating system and is connected to the city water supply and sewage systems.
For more information, please contact: +38 (044) 355 0033.
Learn more at http://hatne.com.ua/.