REAL ESTATE
Dragon Capital has a successful track record of investments in the Ukrainian real estate market which comprises 19 years of experience in development, construction, and management of large-scale residential, office, retail and logistics projects.
COMMERCIAL REAL ESTATE
Since 2015, Dragon Capital has been active in acquisitions in the commercial real estate sector with an investment focus on high-quality operating properties.
Currently Dragon Capital has 300,000 square meters of warehouses and over 300,000 square meters of retail and office space under management which makes Dragon Capital one of the largest real estate investors in Ukraine with diverse asset base and geographical reach.
Residential Real Estate
GREEN HILLS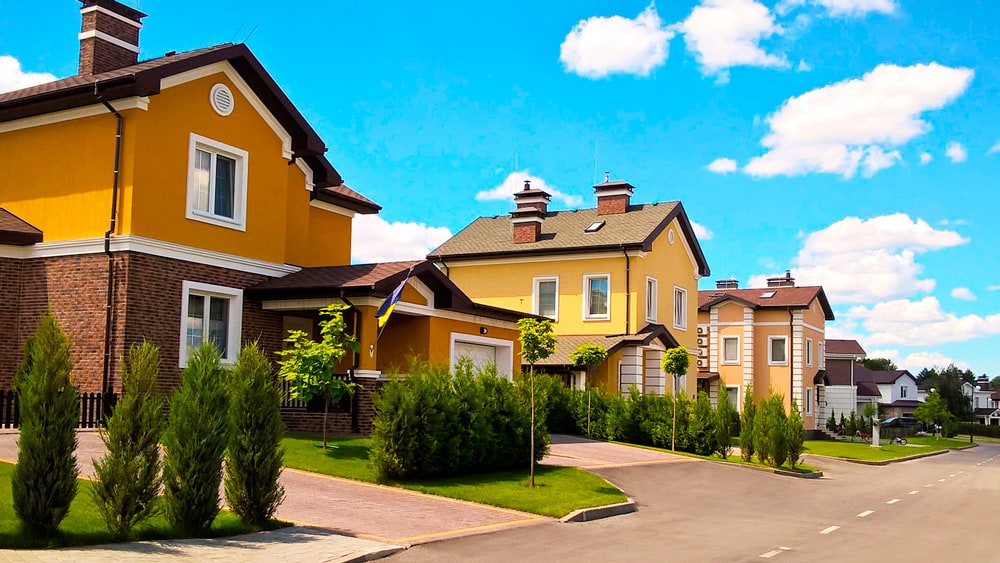 Green Hills is the first American style cottage community in Ukraine, implemented by Dragon-Ukrainian Properties & Development plc international developer. Green Hills is located near the village of Vita-Poshtova, 10 km apart from Kyiv along E-95 (Kyiv-Odesa) highway, surrounded by forest and three lakes. Odesa direction is becoming increasingly popular because of the excellent transport connections with Kyiv central part, proximity to Teremky metro station and capital reconstruction of the E95 (Kyiv-Odesa) highway.
Our residents highly appreciate the atmosphere of openness and good neighborliness, professional service company and a highly developed infrastructure that includes: the own Britannica School teaching children from 1 to 12 Grade, 2 kindergartens, market and cafe, 4 sports grounds and kids playgrounds, traditional American BBQ area. The construction of a modern fitness club with spa-zone, 2 swimming pools for adults and children with total area 2400 sq.m. is in progress.
Learn more at http://green-hills.ua/en.
OBOLON PLAZA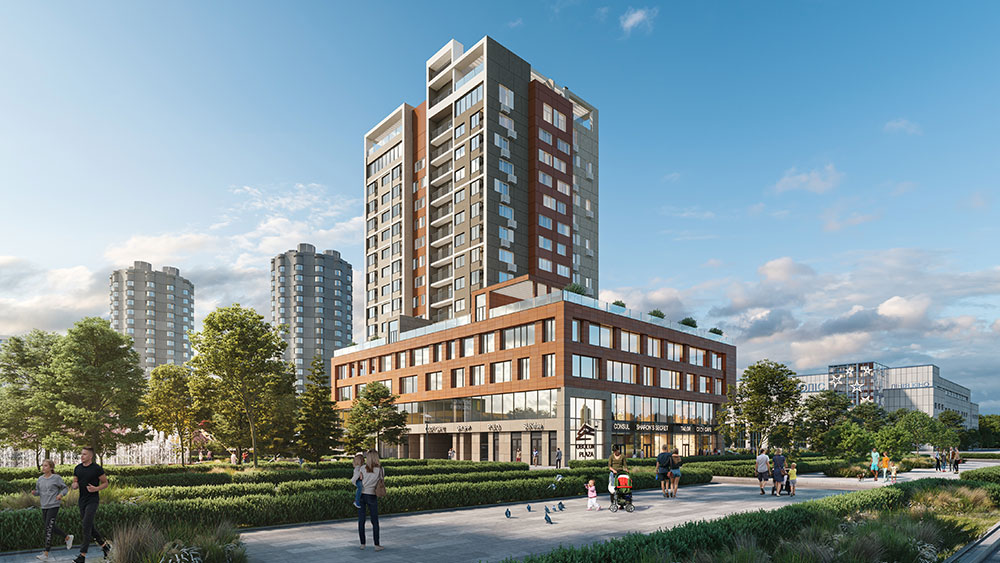 Obolon Plaza is a closed multifunctional business class complex, located a few steps from the Obolon metro station, at the intersection of Obolonskyi Avenue and Marshala Malynovskogo Street, near Lake Yordanske.
The first two floors of this 16-storey building will be occupied by cafes, beauty salons and shops. On the 3rd and 4th floors there will be a modern office center with a separate entrance group. From the 5th to the 15th floor there will be 67 apartments and 4 two-level penthouses with panoramic windows and open terraces. At a height of 20 meters above the ground on the fifth floor of the complex there will be a gym, a children's room and a spacious outdoor terrace with an area of 400 square meters equipped with a modern playground, seating areas and beautiful landscaping. The underground parking for 50 cars is available for the residents, as well as open-air guest parking for 21 cars.
The exteriors and interiors of the complex are functional and elegant: modern lobbies, stained glass facade windows, designer furniture, and accessories in the recreation areas. The halls of the residential floors will be maintained in a hotel style with a refined design and cozy lighting.
The main feature of Obolon Plaza will be service and security at the premium level. Our own service company, which already has significant experience in servicing the premium residential complex, will provide comfort to residents and high-quality concierge service.
The completion of Obolon Plaza is scheduled for early 2022.
Learn more at www.obolon-plaza.com.ua
Selected exits
RIVIERA VILLAS
In July 2021, the Dragon Capital group of companies has successfully completed its development project Riviera Villas, an exclusive residential community in the Kyiv region.
Over the years, the project evolved and expanded several-fold compared to the original plan. Last year, Riviera Villas became part of the larger Riviera Village project, which will continue to be developed by our partners from Riviera Estate without the participation of the Dragon Capital Group.